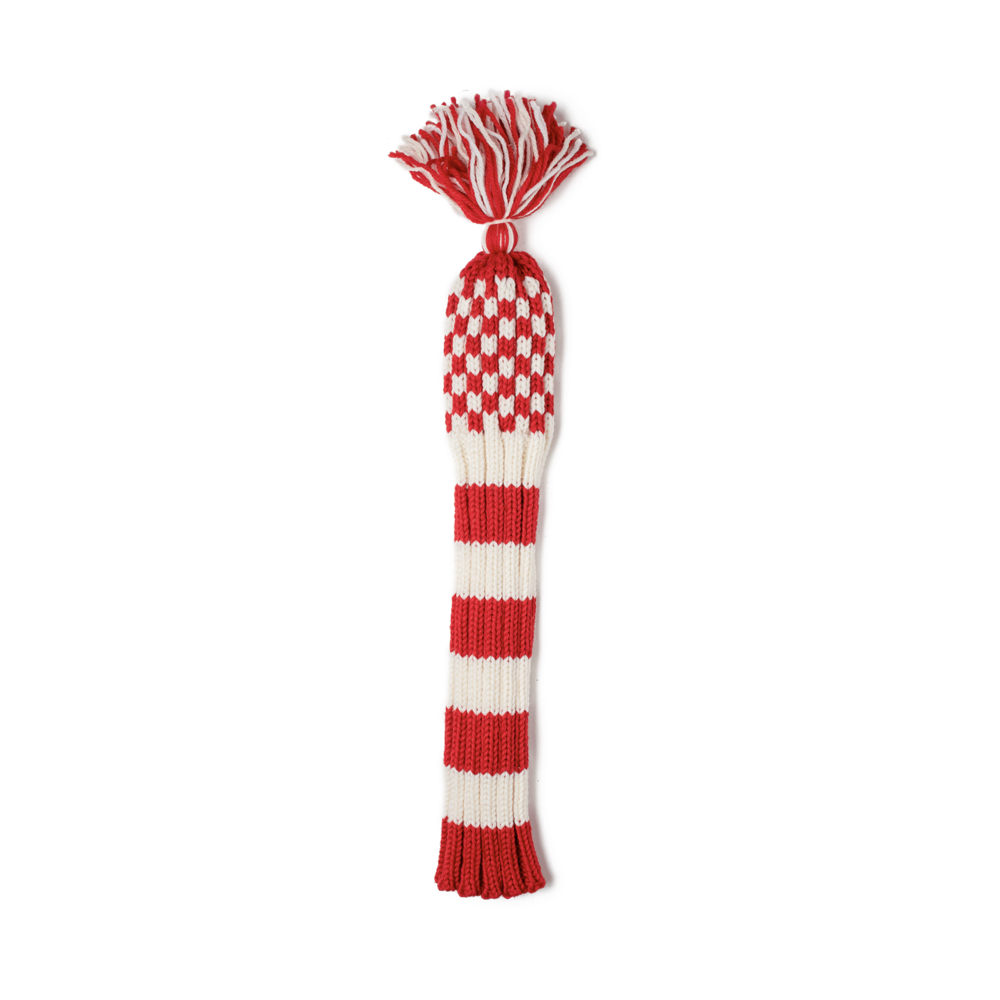 $75.00
sized to fit all modern drivers
knit with red and white yarn
top treatment is a fat tassel 
large check head, thick neck stripes
This headcover can not be changed. It is ready for immediate shipment. 
Product Description
Every Fore Ewe headcover is made from start to finish in Beaverton, Oregon, USA using 100% American wool yarn.  All of our yarn is spun, double waxed and skein dyed to make sure the colors are rich and consistent. 
If you have any questions about customizing a headcover, please don't hesitate to contact us.